I 100 migliori giochi di ruolo di sempre: la classifica definitiva?
di Andrea Guerriero -
Il magazine Game Informer ha stilato la classifica dei cento migliori GDR della storia videoludica. Chi ci sarà sul podio?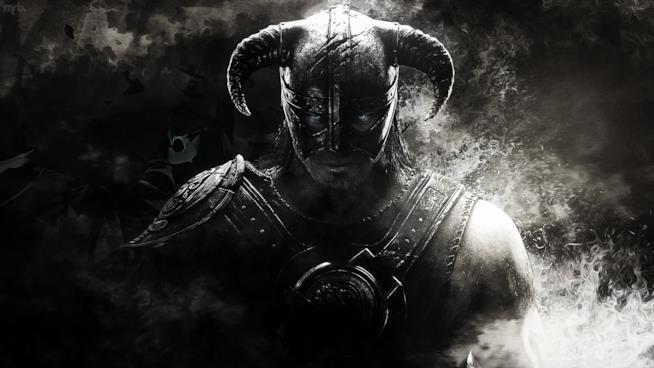 180 condivisioni 40 commenti
Qui su MondoFox non abbiamo mai nascosto la nostra passione per le classifiche.
Dai film di ogni genere e colore, alla letteratura e le serie televisive, arrivando pure a quelle a tema videoludico: vi abbiamo proposto quella dei migliori titoli per PS3, quelle dedicate a Xbox One e PS4, e pure quella dei giochi più caldi del 2017.
Oggi è tempo di tornare a trattare un "listone", ma non è stilato dalla nostra redazione. Il celebre magazine americano Game Informer ha infatti sfidato l'ira dei suoi lettori provando a redigere una classifica dei 100 migliori giochi di ruolo della storia nel numero in uscita a giugno. Esattamente, 100 titoli che hanno in qualche modo plasmato, migliorato e innovato uno dei generi più amati dagli appassionati di gaming.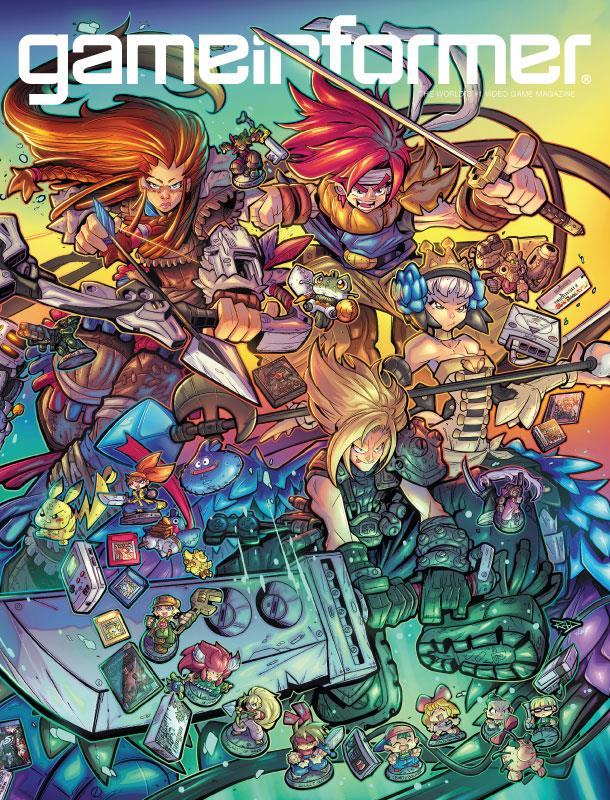 Al primo posto troviamo, sempre secondo il gusto dei redattori, The Elder Scrolls V: Skyrim. La produzione Bethesda del 2011, tornata di recente con una remaster su PS4, Xbox One e PC - e prossimamente su Nintendo Switch - è seguita da Final Fantasy VI e Chrono Trigger.
Nella top 10 spiccano poi piccoli e grandi gioielli ruolistici del calibro di The Witcher 3: Wild Hunt, Mass Effect 2, Star Wars: Knights of the Old Republic e Diablo II.
A seguire, potete invece consultare la - lunga - classifica completa di Game Informer, condivisa in rete dal portale WCCFTech.
The Elder Scrolls V: Skyrim
Final Fantasy VI
Chrono Trigger
Mass Effect 2
The Witcher 3: Wild Hunt
World of Warcraft
Star Wars: Knights of the Old Republic
Diablo II
Baldur's Gate II: Shadows of Amn
Final Fantasy Tactics
Bloodborne
Fallout 3
Planescape: Torment
Deus Ex
Pokémon Red & Blue
Secret of Mana
Ultima Online
Final Fantasy VII
Persona 5
Diablo
The Elder Scrolls III: Morrowind
Everquest
Final Fantasy IV
Dark Souls
Kingdom Hearts II
Dragon Age: Origins
Earthbound
Super Mario RPG: Legend of the Seven Stars
Suikoden II
Persona 4
Ultima VII: The Black Gate
Valkyrie Profile
Final Fantasy
Phantasy Star IV: The End of the Millennium
Final Fantasy X
Fallout: New Vegas
Diablo III
System Shock 2
Fallout
Neverwinter Nights
Xenosaga: Episode I – Der Wille zur Macht
Shadowrun
Wizardry: Proving Grounds of the Mad Overlord
Fire Emblem: Awakening
Mass Effect 3
Demon's Souls
The Legend of Zelda: Breath of the Wild
Persona 3
Xenogears
Pokémon Gold & Silver
Dragon Quest VIII: The Journey of the Cursed King
The Elder Scrolls IV: Oblivion
Star Ocean: The Second Story
Grandia II
Skies of Arcadia
Fable II
Dragon Age: Inquisition
Tales of the Unknown, Volume 1: The Bard's Tale
Chrono Cross
Icewind Dale II
The Witcher 2: Assassins of Kings
Baldur's Gate
Valkyria Chronicles
Darkest Dungeon
Mass Effect
XCOM: Enemy Unknown
Path of Exile
Divinity: Original Sin
Disgaea: Hour of Darkness
Undertale
Jade Empire
Paper Mario
Castlevania: Symphony of the Night
Monster Hunter Generations
Shadow Hearts: Covenant
Ultima IV: Quest of the Avatar
Radiant Historia
Wasteland
Dragon's Dogma
Odin Sphere
Destiny
South Park: The Stick of Truth
Xenoblade Chronicles
Horizon Zero Dawn
Might of Magic: World of Xeen
Pool of Radiance
Vagrant Story
Radiata Stories
Tales of Symphonia
Panzer Dragoon Saga
Bastion
Tactics Ogre: Let Us Cling Together
Pillars of Eternity
Golden Sun
The World Ends With You
Lost Odyssey
Dark Cloud 2
Vampire: The Masquerade Bloodlines
Dragon Quest III
Torment: Tides of Numenera
Voi condividete la classifica, oppure avreste premiato altri titoli sul podio?