Emmy Awards 2017 più politici e femministi che mai: la lista dei vincitori
di Elisa Giudici - | aggiornato
The Handmaid's Tale è il vincitore assoluto della 69esima edizione degli Emmy Awards, ma gli attori delle serie TV FOX fanno incetta di premi: ecco la lista di tutti vincitori della serata!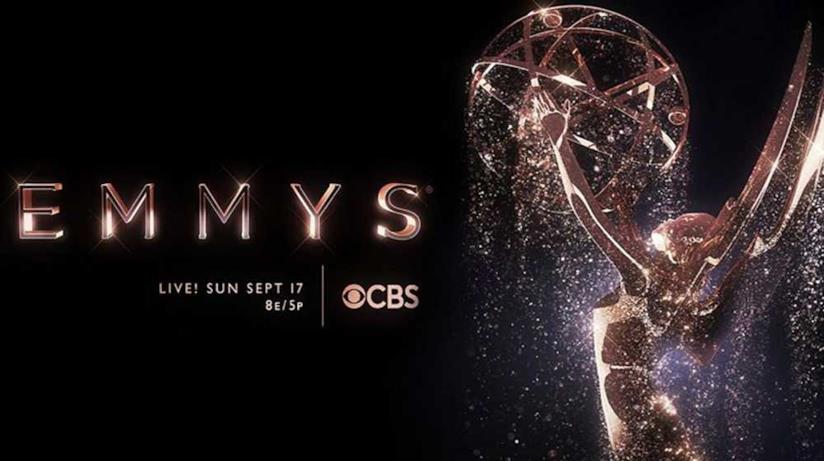 136 condivisioni 3 commenti
La notte della serialità televisiva statunitense si tinge di rosa: l'altra metà del cielo s'impone con forza alla cerimonia di premiazione della 69esima edizione degli Emmy Awards. Il grande favorito della serata, la serie HBO Westworld, torna a casa a bocca asciutta. A trionfare sono le donne; quelle calate in un mondo oppressivo e apocalittico di The Handmaid's Tale e quelle quotidiane e irresistibili di Big Little Lies.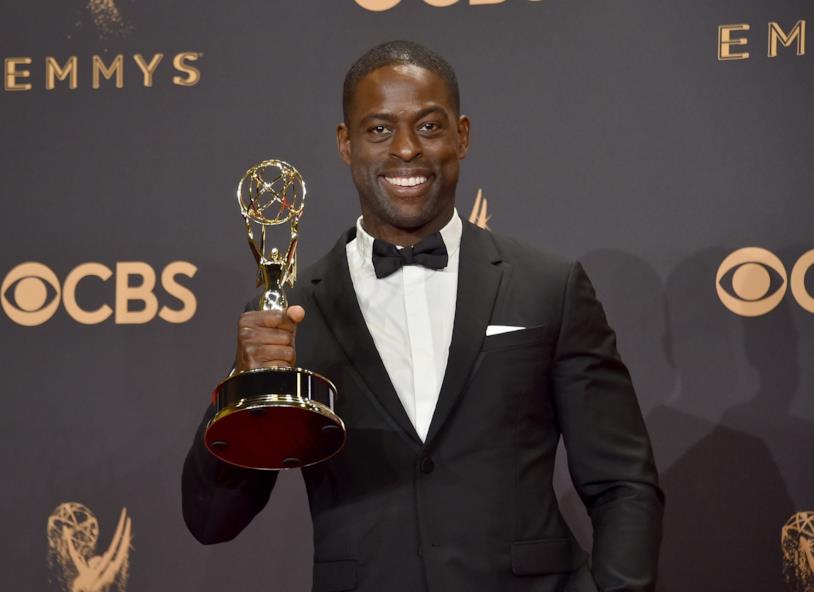 I grandi favoriti tornano a casa a bocca asciutta, ma non in casa FOX: come già accaduto ai TCA Awards, gli interpreti delle serie televisive dell'emittente hanno guidato l'annata di cambiamento incassando due premi di peso.
Sterling K. Brown batte la concorrenza di Anthony Hopkins e Kevin Spacey e trionfa come miglior attore in una serie drammatica in This Is Us. In campo comedy è Donald Glover di Atlanta a trionfare: le serie FOX si confermano dunque non solo amatissime, ma portatrici di cambiamento. Grazie ai due attori FOX il gruppo dei vincitori non rischia di essere una replica degli #OscarsSoWhite.
.@AtlantaFX's Donald Glover gives Trump a shout-out during his #Emmys acceptance speech: "He's the reason I'm probably up here" pic.twitter.com/qXaArhCbRi

— Variety (@Variety) September 18, 2017
Glover in particolare ha lasciato il segno con uno dei discorsi più politici e memorabili della serata, rivolto al presidente Donald Trump. L'attore lo ha ringraziato per aver peggiorato ancora di più la condizione afroamericana negli Stati Uniti e ha ironicamente sottolineato come il colore della sua pelle lo abbia forse favorito nell'assegnazione del premio. Che la politica della Casa Bianca abbia influenzato la serata è certo, infatti Alec Baldwin ha trionfato proprio grazie alla sua imitazione del presidente Trump al Saturday Night Live!
Ecco i vincitori (e i vinti) degli Emmy Awards 2017, suddivisi per categorie:
Miglior serie drammatica
Better Call Saul
The Crown
The Handmaid's Tale
House of cards
Stranger things
This is us
Miglior attore protagonista in una serie drammatica
Sterling K. Brown – This Is Us
Anthony Hopkins – Westworld
Matthew Rhys – The Americans
Liev Schreiber – Ray Donovan
Kevin Spacey – House of Cards
Milo Ventimiglia – This Is Us
Miglior attrice protagonista in una serie drammatica
Viola Davis – Le regole del delitto perfetto
Claire Foy – The Crown
Elisabeth Moss – The Handmaid's Tale
Keri Russell – The Americans
Evan Rachel Wood – Westworld
Robin Wright- House of Cards
Miglior attore non protagonista in una serie drammatica
Jonathan Banks – Better Call Saul
John Lithgow – The Crown
Mandy Patinkin – Homeland
Michael Kelly – House of Cards
David Harbour - Stranger Things
Ron Cephas Jones - This Is Us
Jeffrey Wright – Westworld
Miglior attrice non protagonista in una serie drammatica
Uzo Aduba – Orange Is the New Black
Millie Bobby Brown – Stranger Things
Ann Dowd – The Handmaid's Tale
Chrissy Metz – This Is Us
Thandie Newton – Westworld
Samira Wiley – The Handmaid's Tale
Miglior serie comedy
Atlanta
Black-ish
Master of None
Modern Family
Silicon Valley
Unbreakable Kimmy Schmidt
Veep
Miglior attore protagonista in una serie comedy
Anthony Anderson – Black-ish
Aziz Ansari – Master of None
Zach Galifianakis – Baskets
Donald Glover – Atlanta
William H. Macy – Shameless
Jeffrey Tambor – Transparent
Miglior attrice protagonista in una serie comedy
Pamela Adlon – Better Things
Jane Fonda – Grace & Frankie
Allison Janney – Mom
Ellie Kemper – Unbreakable Kimmy Schmidt
Julie Louis-Dreyfus – Veep
Tracee Ellis Ross – Black-ish
Lily Tomlin – Grace & Frankie
Miglior attore non protagonista in una serie comedy
Louie Anderson – Baskets
Ty Burrell – Modern Family
Alec Baldwin – Saturday Night Live
Tituss Burgess – Unbreakable Kimmy Schmidt
Tony Hale – Veep
Matt Walsh – Veep
Miglior attrice non protagonista in una serie comedy
Leslie Jones – Saturday Night Live
Kate McKinnon – Saturday Night Live
Vanessa Bayer – Saturday Night Live
Kathryn Hahn – Transparent
Judith Light- Transparent
Anna Chlumsky – Veep
Miglior miniserie
Big Little Lies
Fargo
Feud
Genius
The Night Of
Miglior attore protagonista in una miniserie o film TV
Riz Ahmed – The Night Of
Benedict Cumberbatch – Sherlock: Il detective morente
Robert De Niro – The Wizard of Lies
Ewan McGregor – Fargo
Geoffrey Rush – Genius
John Turturro – The Night Of
Miglior attrice protagonista in una miniserie o film TV
Carrie Coon – Fargo
Felicity Hoffman – American Crime
Nicole Kidman – Big Little Lies
Jessica Lange – Feud: Bette and Joan
Susan Sarandon – Feud: Bette and Joan
Reese Whiterspoon – Big Little Lies
Miglior attore non protagonista in una miniserie o film TV
Bill Camp – The Night Of
Alfred Molina – Feud: Bette And Joan
Alexander Skarsgård –Big Little Lies
David Thewlis –Fargo
Stanley Tucci – Feud: Bette and Joan
Michael Kenneth Williams –The Night Of
Miglior attrice non protagonista in una miniserie o film TV
Judy Davis – Feud: Bette And Joan
Laura Dern – Big Little Lies
Jackie Hoffman – Feud: Bette and Joan
Regina King – American Crime
Michelle Pfeiffer – The Wizard Of Lies
Shailene Woodley – Big Little Lies
Miglior film TV
Black Mirror: San Junipero
Dolly Parton's Christmas Of Many Colors: Circle Of Love
Sherlock: Il detective morente
The Immortal Life Of Henrietta Lacks
The Wizard Of Lies