PlayStation Experience 2017, tutti i giochi dell'atteso evento Sony
di Andrea Guerriero -
Sony si prepara ad inaugurare l'edizione 2017 della PlayStation Experience. In attesa del 9 dicembre, ecco la lista completa dei titoli giocabili nel corso dell'evento.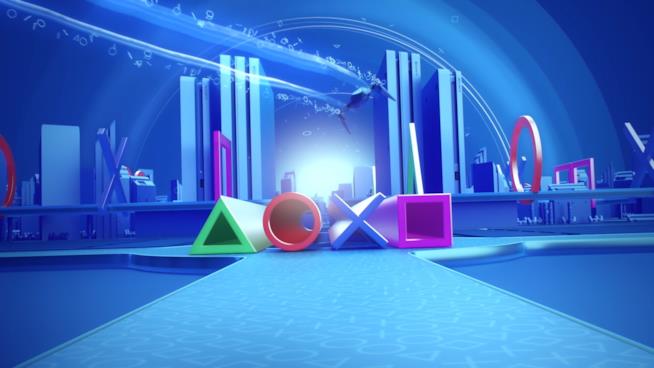 0 condivisioni 1 commento
L'ultimo, grande evento videoludico dell'anno si avvicina a passi da gigante. E strizzerà l'occhio a tutti i cultori dell'universo PlayStation.
Come accade ormai da qualche tempo, Sony si prepara infatti a travolgere di novità i suoi fedelissimi in occasione della prossima PlayStation Experience, pronta per l'appunto all'edizione 2017.
La kermesse si terrà il 9 e 10 dicembre ad Anaheim, in California. Il colosso giapponese terrà una keynote il sabato alle 5 del mattino - orario italiano - , in cui possiamo aspettarci una buona dose di sorprese, sotto forma di annunci, materiale inedito per giochi già svelati e intensi tornei a tema.
In attesa della caldissima inaugurazione, la stessa Sony ha pubblicato sulle pagine del PlayStation Blog ufficiale la lista ''quasi completa'' degli espositori che parteciperanno alla PlayStation Experience 2017. Allo stesso modo, possiamo dare già uno sguardo in anteprima agli oltre 100 titoli giocabili tra le luci e i colori dello show floor.
Tra le software house coinvolte spiccano Santa Monica Studio, Capcom, Quantic Dream, Epic Games, Insomniac e Naughty Dog - questi ultimi potrebbero mostrare del giocato di The Last of Us Part II, che ha già colpito dritto al cuore il pubblico della Paris Games Week con un trailer violentissimo.
Ecco tutti gli espositori:
11 bit studios
Ackk Studios
Activision Publishing, Inc.
Adult Swim Games
Aksys Games
AOne Games
Aquiris
Arcade Distillery
Arika CO.,LTD.
Armor Games Studios
Artifact 5
Ask an Enemy Studios
Atlus/Sega
Batterystaple Games and Fire Hose Games
Bend Studio
Bit Kid, Inc.
Blue Mammoth Games
Bungie & Activision
Capcom
Cleaversoft
Cococucumber
Crows Crows Crows
Dan & Gary Games
Dangen Entertainment
Deep Silver
Devolver Digital
Double Fine Productions
Drinkbox Studios
Electronic Arts
En Masse Entertainment / Bluehole, Inc.
Endnight Games
Epic Games
Finji + Infinite Fall
Firesprite
Friend & Foe AB
Grab Games
Grip Digital
Highwire Games
Hopoo Games, LLC
Household Games
Humble Bundle
iam8bit
Iggymob
Impulse Gear
Insomniac Games
ISVR
Japan Studio
Lienzo
Limited Run Games
London Studio
Mad Mimic
Media Molecule
Mommy's Best Games
MunkyFun
Muse Games
NapNok Games
Naughty Dog
nDreams
Neowiz
Paranoid Productions
Playdius
Playism
Polyarc
Polyphony Digital
Quantic Dream
Rebellion
RocketPunch Games
Samurai Punk
San Diego Studio
Santa Monica Studio
Sirlin Games
Spooky Squid Games
Starbreeze
Studio Surgical Scalpels
Sunsoft
Supermassive Games
Survios
Team Meat
The Voxel Agents
Toadman Interactive
Tribetoy
Trion Worlds
Ubisoft Entertainment
Ultizero Games
USC Games
Versus Evil LLC
White Lotus Interactive
Wish Studios
Zoink Games
Passando ai videogiochi, a seguire potete consultare la lista completa per PlayStation 4 e PlayStation VR, il visore per la realtà virtuale compatibile con la console made in Japan.
I titoli per PlayStation 4
20XX
A Duel Hand Disaster: Trackher
Aegis Defenders
At Sundown
Boundary
Brawlhalla
Call of Duty: WWII
Chasm
Children of Morta
Code :Hardcore
Crossing Souls
Dead by Daylight
Dead Rising 4: Frank's Big Package
Deadbolt
Destiny 2 – Expansion I: Curse of Osiris
Detroit: Become Human
DJ Max Respect
Dragon's Crown Pro
EarthNight
Fantasy Strike
Far Cry 5
fault milestone one
Fight Knight
Fighting EX Layer
Flipping Death
Fortnite Battle Royale
Frantics
Gang Beasts
Gran Turismo Sport
Guacamelee! 2
Guns of Icarus Alliance: PS4 Edition
Hidden Agenda
Horizon Chase Turbo
Hover
Iconoclasts
Immortal: Unchained
Kingdom Come: Deliverance
Knights and Bikes
Knowledge Is Power
Lost Soul Aside (PSX 2017 Special Version)
Marvel vs. Capcom: Infinite
MLB The Show 17
Monster Hunter: World
Moonlighter
Mothergunship
Mulaka
Night in the Woods
No Heroes Here
Omen of Sorrow
Pig Eat Ball
Pinstripe
Riverbond
Russian Subway Dogs
School Girl/Zombie Hunter
Shadow of the Colossus
Shape of the World
SkullPirates
Sonic Forces
Sonic Mania
Strange Brigade
Street Fighter V: Arcade Edition
Super Daryl Deluxe
Super Meat Boy Forever
Tera
That's You!
The Adventure Pals
The Cat and the Coup
The Church in the Darkness
The Forest
The Gardens Between
The Night Journey
The Swords of Ditto
Tokyo Xanadu EX+
Tower 57
Trove
Uncharted: The Nathan Drake Collection
Uncharted 4: A Thief's End
Uncharted: The Lost Legacy
Under Night In-Birth EXE:Late[ST]
Vane
Walden, a game
War Theatre
Way of the Passive Fist
World End Economica
Yakuza 6: The Song of Life
YIIK: A Postmodern RPG
I giochi destinati a PlayStation VR
Anamorphine
Bow to Blood
Bravo Team
Dark Eclipse
Farpoint
Golem
Gungrave
Knockout League
League of War: VR Arena
Medusa and Man
Moss
Resident Evil 7 biohazard
Shooty Fruity
Sprint Vector
The American Dream
The Inpatient
The Persistence
X Animal
Xing: The Land Beyond
Sapevate che, stando agli ultimi rumor, Devil May Cry 5 e Soul Calibur 6 potrebbero essere presentati proprio durante la PSX 2017?