Bafta TV Awards, è battaglia tra The Crown e Black Mirror: tutte le nomination
di Elisa Giudici - | aggiornato
Teste coronate e incubi distopici a confronto tra i finalisti dei Bafta TV Awards, la premiazione annuale dedicata al meglio della TV inglese. Ecco tutte le nomination.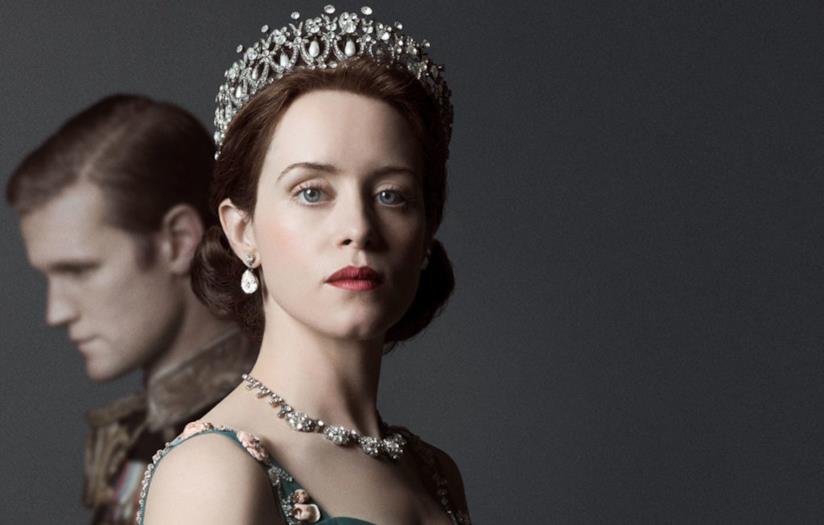 22 condivisioni 0 commenti
Nobilità inglese e futuri da brivido: non potevano essere più diverse le due serie televisive drama che si preparano a dare battaglia ai Bafta TV Awards, i premi della TV inglese. Proprio oggi 4 aprile 2018 i membri della British Academy of Film and Television Arts hanno annunciato le cinquine finali dei nominati. In campo seriale e televisivo non sono mancate riconferme e sorprese, con l'apertura del premio a titoli dai finanziamenti internazionali.
Proprio per questo cambio nel regolamento, Netflix si conferma ancora di più protagonista del premio, firmando entrambe le serie capofila. Inoltre parecchie delle altre produzioni televisive inglesi nominate (Peaky Blinders, The End of the Fxxking World, People Just Do Nothing) hanno raggiunto la fama internazionale proprio entrando nel suo catalogo.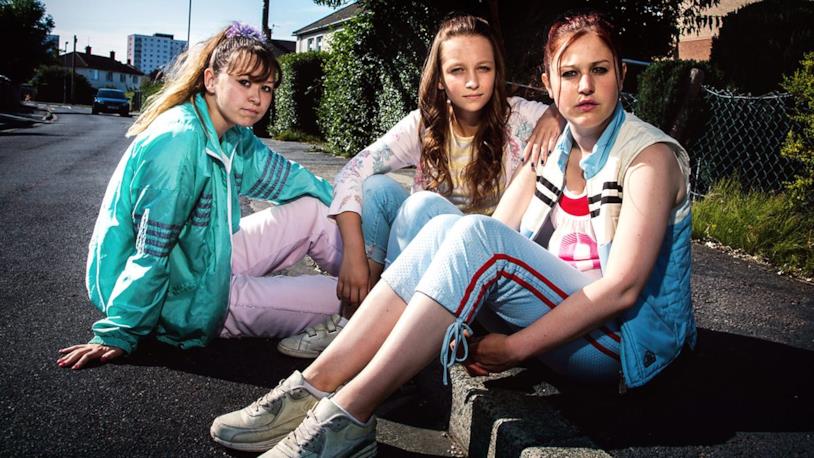 Non mancano però contendenti dal pedigree altrettanto nobile ma dalla produzione e distribuzione più tradizionale. I due favoriti alla vittoria finale devono guardarsi le spalle da avversari acclamati come Peaky Blinders e Line of Duty (una serie poliziesca molto amata dalla critica e giunta alla quinta stagione), senza dimenticare lo slice of life tutto adolescenziale e molto britannico Three Girls.
Bafta TV Awards: The Crown è favorita
Per il secondo anno consecutivo, il vero titolo da battere nelle categorie regine sembra essere The Crown. Se nel 2017 la serie TV dedicata alla vita di Elisabetta II ha perso a sorpresa la sfida in molte categorie, pur partendo da grande favorita, quest'anno la vittoria sembra ancor più concreta. Dopo essere stata sorpassata nel 2017 da Thandie Newton (protagonista di Line of Duty e Westworld) come miglior attrice, quest'anno Claire Foy pare davvero non avere rivali come miglior attrice del 2017. A pesare a suo favore potrebbe essere anche lo scandalo del divario salariale tra lei e il coprotagonista maschile della serie TV Matt Smith.
Riuscirà l'attrice - scelta di recente per interpretare Lisbeth Salander - a vincere la sfida con Thandie Newton nel 2018? Anche la compagna di set Vanessa Kirby, che si appresta a passare il testimone a Helena Bonham Carter nei panni della principessa Margaret, ha buone chance di vincere come non protagonista.
In campo comedy la lotta rimane invece apertissima: la produzione di Amazon Catastrophe se la vedrà con Chewing Gum, il mockumentary This Country e la commedia a ritmo di jazz Timewasters. Chissà se nella categoria miniserie Big Little Lies riuscirà a bissare il successo ottenuto Oltreoceano. Quel che è certo è che la categoria è gremitissima di titoli su donne alla riscossa: tra i nominati figurano infatti anche Feud: Bette and Joan e The Handmaid's Tale.
Bafta TV Awards: tutte le nomination
Miglior serie drama
The Crown (Netflix)
The End of the F***ing World (All 4)
Line of Duty (BBC One)
Peaky Blinders (BBC Two)
Miglior serie comedy
Catastrophe (Channel 4)
Chewing Gum (E4)
This Country (BBC Three/BBC One)
Timewasters (ITV2)
Miglior attore protagonista
Jack Rowan, Born to Kill (Channel 4)
Joe Cole, Black Mirror - 'Hang the DJ' (Netflix)
Sean Bean, Broken (BBC One)
Tim Pigott-Smith, King Charles III (BBC Two)
Migliore attrice protagonista
Claire Foy, The Crown (Netflix)
Molly Windsor, Three Girls (BBC One)
Sinead Keenan, Little Boy Blue (ITV)
Thandie Newton, Line of Duty (BBC One)
Miglior attore non protagonista
Adrian Dunbar, Line of Duty
Anupam Kher, The Boy with the Topknot
Brian F O'Byrne, Little Boy Blue
Jimmi Simpson, Black Mirror - 'USS Callister'
Miglior attrice non protagonista
Anna Friel, Broken
Julie Hesmondhalgh, Broadchurch
Liv Hill, Three Girls
Vanessa Kirby, The Crown
Miglior miniserie
Howard's End (BBC One)
The Moorside (BBC One)
The State (Channel 4)
Three Girls (BBC One)
Miglior serie internazionale
Big Little Lies (HBO/Sky Atlantic)
Feud: Bette and Joan (FX/BBC Two)
The Handmaid's Tale (Hulu/Channel 4)
The Vietnam War (BBC Four)
Miglior serie factual
Ambulance (BBC Two)
Catching a Killer (Channel 4)
Drugsland (BBC Three)
Hospital (BBC Two)
Miglior trasmissione d'intrattenimento
Ant & Dec's Saturday Night Takeaway (ITV)
Britain's Got Talent (ITV)
Michael McIntyre's Big Show (BBC One)
The Voice UK (ITV)
Miglior trasmissione comica
Murder in Successville (BBC Three)
Taskmaster (Dave)
The Last Leg (Channel 4)
Would I Lie To You? (BBC One)
Miglior trasmissione di attualità
Raped: My Story (Channel 5)
Syria's Disappeared: The Case Against Assad (Dispatches) (Channel 4)
Undercover: Britain's Immigration Secrets (Panorama) (BBC One)
White Right: Meeting the Enemy (Exposure) (ITV)
Miglior performance
Adam Hills, The Last Leg (Channel 4)
Graham Norton, The Graham Norton Show (BBC One)
Michael McIntyre, Michael McIntyre's Big Show (BBC One)
Sandi Toksvig, QI (BBC Two)
Miglior feature
Antiques Roadshow (BBC One)
Cruising with Jane McDonald (Channel 5)
No More Boys and Girls: Can Our Kids Go Gender Free? (BBC Two)
The Secret Life of the Zoo (Channel 4)
Miglior performance maschile in una trasmissione comica
Asim Chaudhry, People Just Do Nothing (BBC Three)
Rob Brydon, The Trip to Spain (Sky Atlantic)
Samson Kayo, Famalam (BBC Three)
Toby Jones, Detectorists (BBC Four)
Miglior performance femminile in una trasmissione comica
Anna Maxwell Martin, Motherland (BBC Two)
Daisy May Cooper, This Country (BBC Three)
Sharon Horgan, Catastrophe (Channel 4)
Sian Gibson, Peter Kay's Car Share (BBC One)
Miglior evento live
ITV News Election 2017 Live: The Results (ITV)
One Love Manchester (BBC One)
Wild Alaska Live (BBC One)
World War One Remembered: Passchendaele (BBC Two)
Miglior copertura giornalistica
The Battle for Mosul (Sky News)
The Grenfell Tower Fire (Channel 4 News)
The Grenfell Tower Fire (ITV News at Ten)
The Rohingya Crisis (Sky News)
Miglior reality
Celebrity Hunted (Channel 4)
Love Island (ITV2)
Old People's Home for 4-Year Olds (Channel 4)
The Real Full Monty (ITV)
Miglior trasmissione short form
Britain's Forgotten Men (BBC Three)
Eating with My Ex (BBC Three)
Morgana Robinson's Summer (Sky Arts)
Pls Like (BBC Three)
Miglior documentario autoconclusivo
Chris Packham: Asperger's and Me
Louis Theroux: Talking to Anorexia
One Deadly Weekend in America
Rio Ferdinand: Being Mum and Dad
Miglior prodotto drammatico autoconclusivo
Against the Law
Black Mirror - 'Hang the DJ'
King Charles III
Murdered For Being Different
Miglior soap opera - serie di lungo corso
Casualty
Coronation Street
Emmerdale
Hollyoaks
Miglior trasmissione specialist factual
Basquiat: Rage to Riches (BBC Two)
Blitz: The Bombs that Changed Britain (BBC Two)
Blue Planet II (BBC One)
Elizabeth I's Secret Agents (BBC Two)
Miglior programma sportivo
Anthony Joshua v Wladimir Klitschko (Sky Sports Box Office)
Six Nations: Wales v England (BBC One)
The Grand National (ITV)
UEFA Women's Euro Semi-Final: England v Netherlands (Channel 4)
Premio Virgin TV must see moment
Love Island - Stormzy Makes a Surprise Appearance (ITV2)
Game of Thrones - Viserion is Killed by the Night King (HBO/Sky Atlantic)
Doctor Who - The Thirteenth Doctor Revealed (BBC One)
One Love Manchester - Ariana Grande Sings 'One Last Time' (BBC One)
Blue Planet II - Mother Pilot Whale Grieves (BBC One)
Line of Duty - Huntley's Narrow Escape (BBC One)