Celebrity
La figlia di The Rock commenta i pettorali del papà: è boom di like su Instagram!
di Maria Teresa Moschillo - | aggiornato
Jasmine Lia, la figlia di Dwayne "The Rock" Johnson, ha reagito alla vista dei pettorali nudi del suo papà in modo davvero esilarante. L'attore ha raccontato l'aneddoto su Instagram, riscuotendo grande successo tra i follower.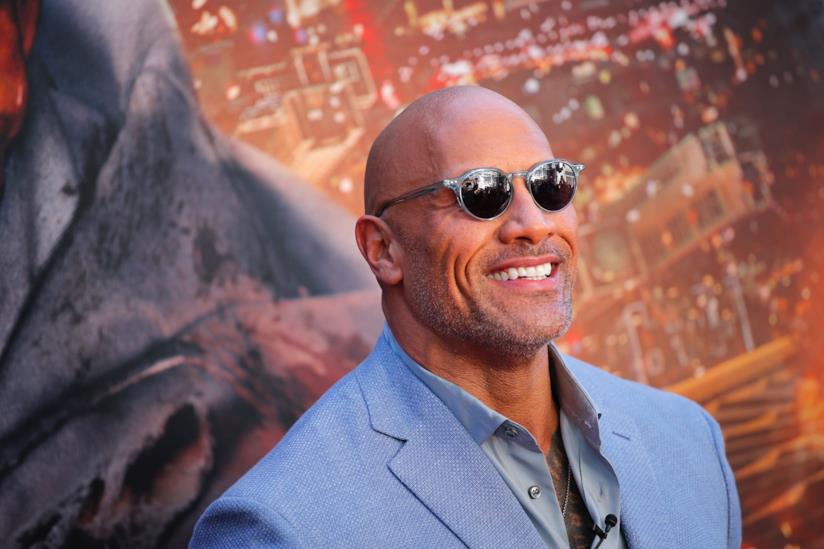 Getty Images
1 commento
DisneyPlus in offerta a tempo limitato per 1 anno a 59,99 euro. Offerta valida sino al 23 marzo 2020.
Come si dice? "I bambini sono la bocca della verità", e la piccola Jasmine Lia - primogenita di Dwayne "The Rock" Johnson e Lauren Hashian - conferma pienamente il proverbio.
L'attore - alle prese con il sequel di Jumanji 2 - ha condiviso su Instagram uno scatto in cui insegna alla bimba a nuotare nella loro piscina, accompagnato da un aneddoto davvero simpatico. A quanto pare, i pettorali di papà The Rock hanno molto sorpreso Jasmine Lia, che si è lasciata sfuggire un commento esilarante.
"Ottimo modo per ricaricare le batterie questo weekend, tornare a casa dalle mie donne e insegnare a questo piccolo tornado a nuotare", scrive l'attore.
Ho tolto la maglietta e ha detto 'Papà, mi piacciono le tue tettine marroni!'. Grazie piccola, ma papà ha i pettorali, non le tette.
Dwayne Johnson - che, di recente, ha parlato della sua lotta alla depressione - è un padre molto affettuoso e presente per le sue figlie Jasmine Lia, Simone (nata pochi mesi fa) e Tiana (16 anni), avuta da una precedente compagna.
Essere circondato da donne lo gratifica e lo rende profondamente orgoglioso, quasi quanto i bizzarri commenti sui suoi pettorali d'acciaio!