Celebrity
#10YearChallenge, da Jason Momoa a Christina Aguilera, le celebrità ieri e oggi
di Alice Grisa - | aggiornato
La sfida #10YearChallenge ha fatto fioccare su Instagram, Facebook e Twitter una pioggia di foto dal lontano 2009. Ecco alcune delle star che hanno, o non hanno, aderito alla moda social del momento.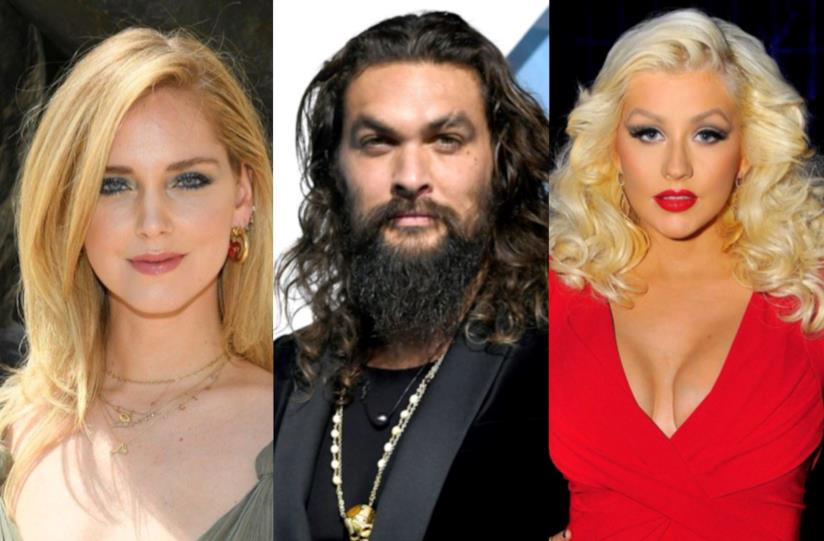 Getty Images
0 commenti
Negli ultimi giorni i social media sono stati sommersi da foto del 2009 con persone comuni o celebrity: star al mare, sul palcoscenico, sul red carpet o in primo piano hanno popolato il feed e le Stories di Instagram.
Come mai? Si tratta di un fenomeno virale, pronto a gonfiarsi e (probabilmente) anche a sgonfiarsi come un palloncino, proprio come le altre mode esplose sul web.
In questo caso si tratta del #10YearChallenge, che invita tutti a postare una foto di dieci anni fa affiancata a una attuale. Il senso della challenge probabilmente era quello di fare un tuffo nel passato, gettare uno sguardo indietro e ricordare un momento di dieci anni fa, ma anche sfruttare un'occasione per un bilancio personale, da meditare dietro la foto condivisa sui social.
All'atto pratico, postare una foto di 10 anni fa insieme a una di oggi si è tradotto in una gara, una vera propria gara, a capire chi sia cambiato di più (se 10 anni fa era un nerd dall'aspetto poco gradevole) o di meno (se si tratta di bellissime da tappeto rosso).
C'è chi ha preso la sfida seriamente, chi l'ha buttata sullo scherzo e chi l'ha interpretata a modo proprio. Scopriamo insieme la reazione delle star a questo hashtag dilagante su Instagram.
Reese Witherspoon
Una goccia d'acqua.
Time sure does fly when you are having fun!! #10YearChallenge pic.twitter.com/gruONFaDDn

— Reese Witherspoon (@RWitherspoon) January 15, 2019
Viola Davis
Capelli afro o capelli lisci?
Is it too late for the #10YearChallenge?
📷@jillmanipulator/@johnrussophoto pic.twitter.com/SRvyNdkKJZ

— Viola Davis (@violadavis) January 15, 2019
Jessica Biel
Come Benjamin Button, invecchia al contrario.
Christina Aguilera
Trova le differenze!
#10yearchallenge pic.twitter.com/Flm1hmJagO

— Christina Aguilera (@xtina) January 14, 2019
Tyra Banks
Particolarmente ispirata, ha condiviso una foto di se stessa non 10 anni fa ma di quando a 18 anni, durante una sfilata.
Nick Cannon
C'è chi è identico a ora dal 2000...
Madonna
E Madonna? È come il vino?
Isla Fisher
"Dieci anni fa ho smesso di usare i pannolini", ha scherzato l'attrice di I love shopping.
Kate Beckinsale
Kate Beckinsale è più felice, dichiara. E non usa più make up low cost. Ma ha sfoderato una foto del 2005, perché non ne aveva del 2009.
Elizabeth Banks
L'attrice non ha dubbi: le bionde si divertono di più!
Sarah Hyland
Sarah Hyland nel passaggio 2009-2019.
Jason Momoa
C'è chi da bel ragazzo si è trasformato in supereroe per Aquaman.
Jennifer Lopez
Jennifer Lopez fa una piccola variazione sul tema, e condivide due scatti 2008-2018: uno di quando era incinta e uno di lei in bikini.
Kate Hudson
Kate Hudson ha eliminato i suoi lunghi capelli, che ha deciso di tagliare in uno stile pixie cut. Ma la posa da diva è la stessa...
Janet Jackson
I capelli di Janet Jackson, invece, si sono allungati...
Ellen DeGeneres
Per la comica Ellen DeGeneres l'orologio sembra essersi fermato... proprio come la sua mano.
Constance Hall
Constance Hall ha guadagnato 11 chili, ma ha perso l'ansia e l'angoscia che aveva a proposito del suo peso.
Ryan Seacrest
Pressoché identico anche il conduttore Ryan Seacrest.
Nicki Minaj
E Nicki Minaj? Il colore di capelli è diverso, la voglia di trasgredire la stessa.
Fiona Falkiner
La modella plus-size Fiona Falkiner ha ricordato la sua faccia spaventata durante il primo shooting.
Hugh Sheridan
Grandi cambiamenti anche per Hugh Sheridan, che ha postato solo una vecchia foto.
Chiara Ferragni
Alla challenge ha risposto anche Chiara Ferragni, che nel 2009 aveva appena intrapreso il percorso come influencer.
Caitlyn Jenner
C'è chi ha preso l'occasione per riflettere su quanto sia cambiata la propria vita. Un esempio? Caitlyn Jenner.
O chi ha ironizzato sulla challenge.
Jameela Jamil
La Jamil ha chiosato.
10yearchallenge. Perché questo è approssimativamente il tempo che si passa in bagno quando si beve tè 'detox' lassativo.
James Van Der Beek
Questo fan di Dawson's Creek si è divertito ad accostare se stesso al protagonista.
Armin van Buuren
Anche il DJ ha dimostrato sense of humor e si è accostato al celebre chef Gordon Ramsay.
Billy Eichner
Il comico ha optato per il negazionismo.
Jennifer Esposito
L'attrice Jennifer Esposito si è rifiutata di aderire alla moda: "Un altro modo per giudicarci l'un l'altro".
TODAY is all there is. #10yearchallenege another way to judge the hell out of ourselves and others. #nojudgement #bekindtoyourself instead 😃😃😃 yup I've aged - thankfully pic.twitter.com/690ex0lIND

— Jennifer Esposito (@JennifersWayJE) January 15, 2019
Lisa Rinna
Anche Lisa Rinna non ha condiviso scatti.
I'm not doing that 10 year challenge. I looked fucking great in 2009 and I look even better now. 😀

— lisa rinna (@lisarinna) January 15, 2019
Che cosa ne pensate? Quale foto (o commento) vi ha colpito di più?