Videogames
Artista di God of War immagina nel suo stile i personaggi di Nintendo
di Stefania Sperandio - | aggiornato
Raf Grassetti, art director di God of War, ha deciso di realizzare dei disegni e dei modelli che immaginano i protagonisti di Super Smash Bros. Ultimate in uno stile più realistico. Il risultato è da vedere.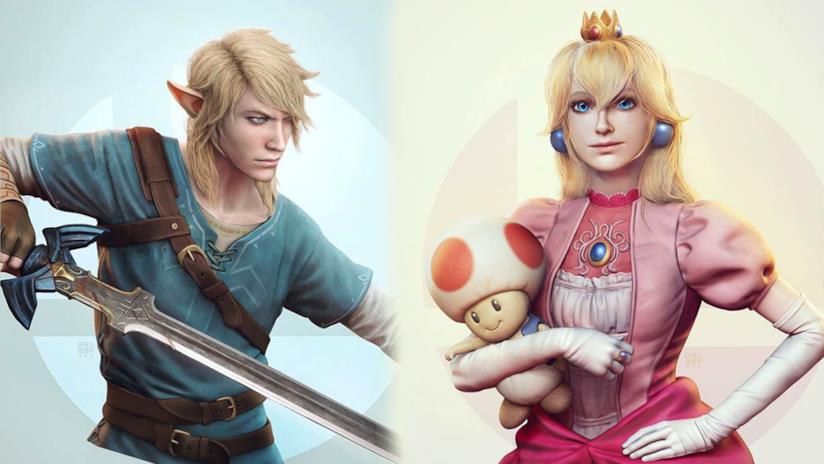 Instagram/rafgrassetti
144 condivisioni 0 commenti
Lavorare come art director a un videogioco non significa che tu non possa dedicare le tue ore libere anche ad altri progetti, ovviamente. Lo sa benissimo Raf Grassetti, art director per il premiatissimo God of War, che ha preso la questione alla lettera e ha deciso di proporre sul suo ricco profilo Instagram un tributo ai più celebri membri del roster di Super Smash Bros. Ultimate, videogioco firmato Nintendo e disponibile esclusivamente su Nintendo Switch.
Ecco così, dal franchise The Legend of Zelda, i nuovi look di Link e di Ganondorf:
Dalla serie Mario, invece, i nuovi design della Principessa Peach, del suo insistente pretendente Bowser e dell'adorabile Yoshi:
I fan di Metroid non avranno difficoltà a riconoscere Samus e Ridley:
Ecco anche Donkey Kong, Diddy Kong e King K. Rool:
Per i fan di Pokémon, invece, non possono mancare Pikachu e Mewtwo:
Dalla serie Kirby, invece, troviamo il protagonista e King Dedede:
Tra gli altri volti noti, anche Mega Man, Sonic e Fox McCloud da Star Fox:
I personaggi di Super Smash Bros. Ultimate non sono i soli a cui Grassetti, sul suo profilo, ha dedicato il suo tocco artistico: tra gli altri, trovate anche i supereroi Marvel (cattivi compresi), oltre ovviamente ai protagonisti di God of War.
Come vi sembrano queste opere? Quali sono i personaggi che vi convincono maggiormente in questo loro nuovo look?